About the Activity Guide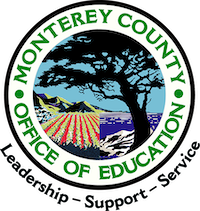 Join us in supporting Monterey County youth in accessing engaging opportunities to support social-emotional wellbeing and academic enrichment for optimal success!
This guide is sponsored by the Monterey County Office of Education and the Community Foundation for Monterey County to promote out-of-school time learning with a focus on improving access for children and youth in under-resourced areas. This digital resource offers comprehensive, year-round listings of after school and summer programs in Monterey County. The guide provides an array of programming for all students, including free/low cost and scholarship opportunities as well as activities that support students with special needs.
The sponsors do not specifically endorse any of the programs. Parents should thoroughly research all programs before enrolling their children to find the match for each child.
The guide is managed by InPlay, a non-profit whose mission is to help underserved children and youth to discover their unique interests and talents. We welcome your questions and suggestions at: support@inplay.org.