Youth Opportunity Scholarships

WHO?
If you are a 5th-8th grader enrolled in a current OUSD afterschool program, you can apply for a scholarship to learn something new!
WHAT?
You can apply for $250-$500 to cover the cost of a class or program you want to do (things like summer camps, dance classes, music lessons, sports teams, art courses, outdoor activities, and more). Check out the resource list for program ideas.
HOW?
Contact your school's Afterschool Site Coordinator for an application, look on the youthopportunityscholarships.org website or contact Linda Nieves at linda.nieves@ousd.org or call 510-879-2987
DEADLINE?
Applications are due by May 31, but turn your request in as soon as it is ready! 100 scholarships are available and will be awarded on a first come, first served basis.
About OSLN
The Oakland Summer Learning Network (OSLN) is a coordinated and collaborative effort to develop a citywide network of quality summer learning opportunities in Oakland, with a focus on improving access for children and youth from under-resourced families. We hope to better connect students and their families with summer learning opportunities in order to continue building youth's skills through a variety of enriching summer experiences.
With advice from the National Summer Learning Association, the OSLN is building systems to improve communication, coordination, leadership, data collection, continuous quality improvement, and resource development across Oakland for summer learning. This work involves a diverse set of organizations, including various city agencies, the school district, community-based organizations, private schools and foundations. The process of building the OSLN is being facilitated by the Partnership for Children & Youth.


This Summer Activity Resource Guide is made possible with funding from the: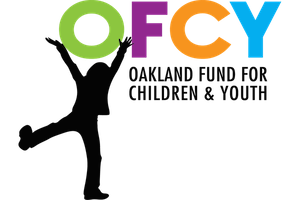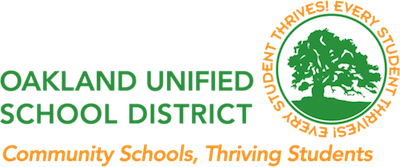 OSLN partner organizations include:
Aim High
Alternatives in Action
College Preparatory School/Partners Program
East Oakland Youth Development Center
Head Royce
Lincoln/Oakland Freedom Schools (OFS)
Oakland Fund for Children and Youth
Oakland Public Library
Oakland Reads
Oakland Unified School District
Partnership for Children & Youth
Rogers Family Foundation
Funding to support facilitation of the OSLN is provided by:
Rogers Family Foundation
Scully Foundation
Thomas J. Long Foundation